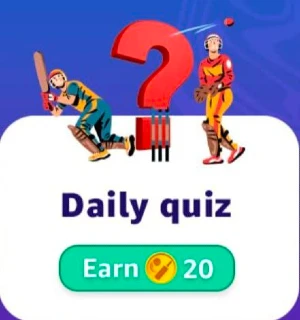 Amazon FZ Runs Quiz Answers Today 9 May 2023: Win Amazon Pay Cash
Hello, guys today we are starting a new series of posts in which I will update you about the latest quiz answers of many Amazon quizzes. If you are not already aware, the Amazon app has a section called Fun Zone where you can participate in many fun games and quizzes and win prizes. The prizes can include Amazon Pay Balance, Smartphones, laptops, and more.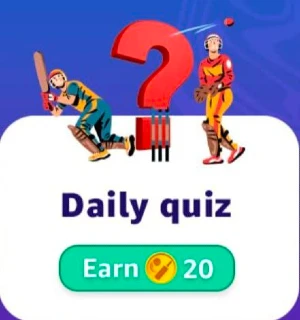 The Amazon FZ Runs Quiz is a quiz in which you can participate and stand a chance to win ₹30 Amazon Pay Balance every day. The quiz is very simple and only includes questions from the IPL 2023.
Also Read: Amazon Daily Quiz Answers Today April
Timing: 12:01 AM to 11:39PM
Amazon FZ Runs Daily Jackpot Answer For May 7 2023
Question: Who was the Emerging player of the season of IPL 2021?
Ravi Bishnoi
Ruturaj Gaikwad
Rahul Tewatia
Devdutt Padikkal
Answer – Ruturaj Gaikwad
Today's Amazon FZ Runs Daily Quiz Answers For May 9 2023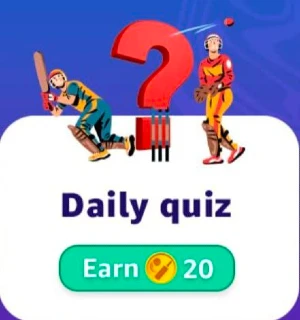 Q1: Who won the Purple Cap for being the highest wicket taker in IPL 2021?
Answer 1 – Harshal Patel
Q2: Who made his 150th appearance for the Kolkata Knight Riders in IPL 2022?
Answer 2 – Sunil Narine
Q3: Which was the last ICC tournament won by the Indian men's team?
Answer 3 – 2013 Champions Trophy
Q4: In which year would this country be one of the hosts of the men's T20 World Cup?
Answer 4 – 2024
Q5: Name this famous stadium that has hosted a World Cup final
Answer 5 – Wankhede Stadium
Amazon FZ Runs Weekly Quiz Answers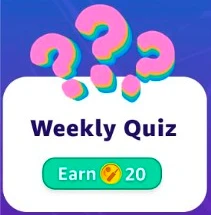 Q1: Who won the T-20 cricket match between Rajasthan & Chennai held on April 27th, 2023?
Answer 1 – Rajasthan
Q2: Which of these cricketers won "Player of the Match" title for Lucknow vs Punjab T-20 match (28th April, 2023) ?
Answer 2 – Marcus Stoinis
Q3: What was the target score for T-20 Cricket match between Hyderabad & Delhi held on April 29th, 2023?
Answer 3 – 198
Q4: Punjab won by _____ number of wickets against Chennai on 30th April, 2023. Fill in the blanks
Answer 4 – 4
Q5: Where was the match for Rajasthan against Mumbai held on 30th April, 2022?
Answer 5 – Wankhede Stadium
These answers are for the Amazon FZ Weekly Quiz. You can use these answers and win up to 30 Runs in the weekly quiz.
Amazon FZ Runs Weekly Jackpot Answer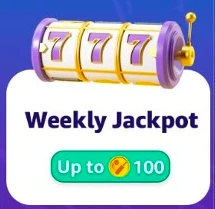 This is the answer for the Weekly Jackpot in which you can win up to 100 Runs.
Q: Who recorded the highest individual score in IPL 2022?
Rajat Patidar
KL Rahul
Jos Butler
Quinton de Kock
Answer – Quinton de Kock
After you submit your answers for the quiz you will be entered into the lucky draw in which 100000 players will win 30 Runs each. The results will be added to your Fun Zone page and after that you can redeem these runs for Amazon Pay balance or discounts and coupon codes.
This way you can get more than just some cash for your free time. You just have to come here 8 AM everyday and get the correct answers for the quiz and then answer them. You will increase your chances y a lot if you answer the Amazon FZ Runs Quiz everyday.
How to Play Amazon FZ Runs Quiz Daily?
Amazon FZ Runs quiz sits at the top of the Amazon Funzone quiz page. So it is impossible to miss it. Once you ae on the page answer the daily quiz every day. There are two weekly quiz as well. Make sure you answer all the questions correctly to get the reward.