Free Sample: Born Good Home Cleaners 4 Products | Trial Pack
We are back with yet another free sample loot. Earlier today we posted free sample loot from Amazon. Make sure you check that out as well. At Cashmentis we regularly share free samples and loot tricks so don't forget to bookmark us.
Also Read: BioAyurveda FREE Samples: Get Soap, Shampoo, Lotion at Just ₹1
Free Sample From Born Good Home Cleaners will Contain
This trial pack consists of 4 products, All USDA certified:
(1) Liquid Detergent: Suitable for front load and top load machines and also for hand wash.
(2) Fabric Conditioner: 2x softness and fresher smelling clothes.
(3) Dishwash Gel: Tough on grease and gentle on your hands.
(4) Floor Cleaner: Safe for kids and pets and you.
How to Get Free Born Good Home Cleaners Sample Pack
1. Start by accessing the provided link to receive a complimentary trial pack of Born Good Home Cleaners.
2. On the webpage, you will find the Born Good Home Cleaners Pack. Simply select the "Add To Cart" button.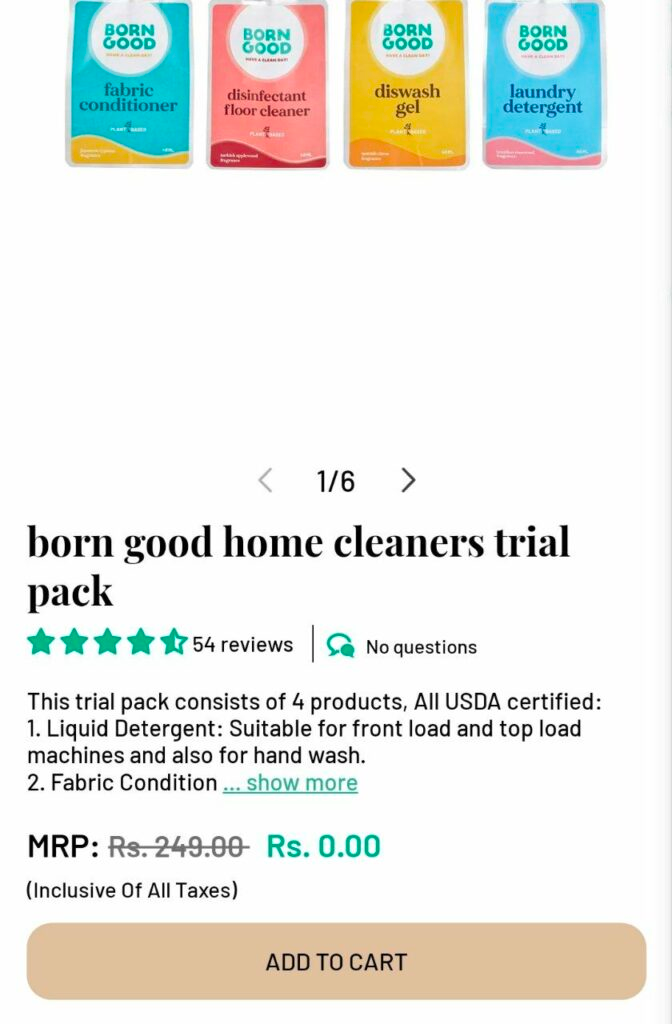 3. The price displayed will be ₹0. Just proceed by clicking the "Buy Now" button.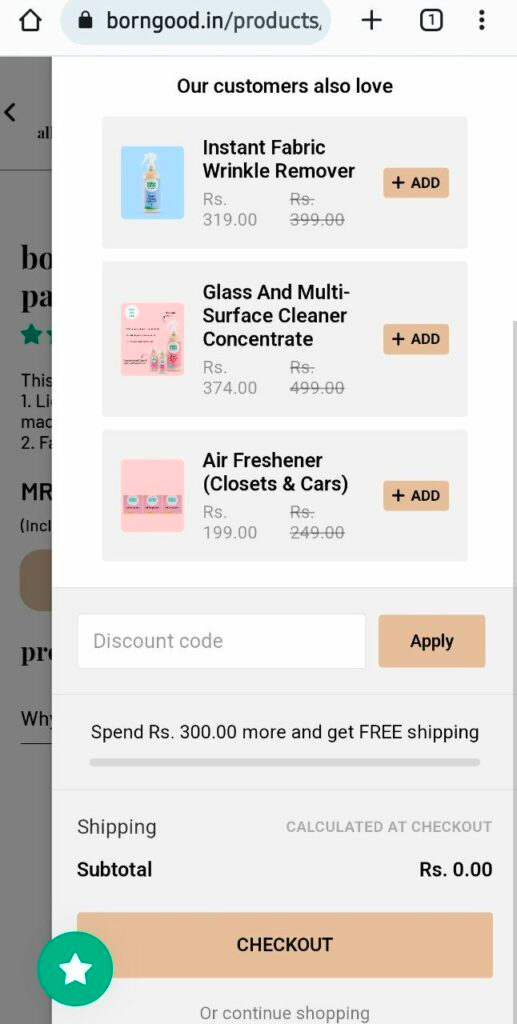 4. Navigate to your shopping cart and click on the "Proceed to checkout" option.
5. Complete the necessary shipping details.
6. There will be a shipping charge of ₹99, but you have the option to choose Cash on Delivery.
7. After successfully making the payment, you will receive a confirmation email.
8. Since this is a trial pack, Born Good has limited it to one set per customer.