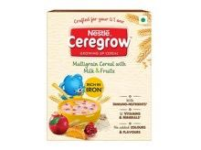 Nestle Free Sample: Nangrow / Lactogrow / Ceregrow Milk Powder For Free | Nestle MyToddler
Nestre Free Sample Loot- Nestle is offering three products for free. The links for all the sample product pages have been given in the article. You can claim these products by filling up a small form and submitting it.
We recently shared many loots and offers including the Adipurush movie ticket offers. Considering the reviews you should avoid paying the full price for the movie. You can also checkout our latest earning apps like Rumble and PlayerzPot Referral Code for ₹150 bonus.
How to Claim Free Nestlo Samples
Just click on the links corresponding to the product and then fill up the form that you see on the next page.
1. Free Nestlé Lactogrow® Order Free Here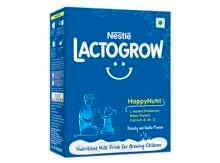 Nestlé Lactogrow®, is a nutritious milk drink made to suit the nutritional needs of your 2-6 years old child#. It contains nutrients that help support normal Physical growth & development1, Immune system function2, Brain development3, and Whey protein which is Easy to digest.
Basis Recommended Dietary Allowances, ICMR 2010 & Recommended Nutrient Intakes, WHO/FAO for a 1-3 & 4-6 year old child
Protein, Vit A, B1, B2, B12, Folic Acid, Phosphorus
Vit A, C, Iron, Zinc and Selenium
Calcium and Vit D
2. Free Nestlé NANGROW™ Order Free Here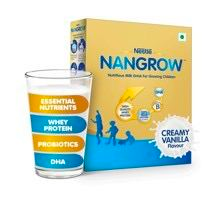 Nestlé NANGROW™ is scientifically formulated with probiotic cultures, L. reuteri DSM 17938 to strengthen the digestive system – a healthy gut is important to help your Little One absorb more nutrients.
Combined with DHA which is found abundantly in the brain. Calcium helps produce strong bones and teeth, while HappyNutri consists of 15 vitamins and minerals to support optimum growth and development.
3. Free Nestlé CEREGROW™ Order Free Here
Ceregrow™ is a nutritious cereal with the goodness of multigrain, milk & fruits designed to meet the nutritional needs of your li'l one.
It's packed with nourishment and benefit of 16 vitamins & minerals to help support the normal physical growth & development of the child.
Ceregrow™ is a rich source of Iron that helps in normal cognitive development.
Crafted for your li'l one, it has Immuno-nutrients like Vitamin A, C, D, Iron & Zinc which help support normal immune system function