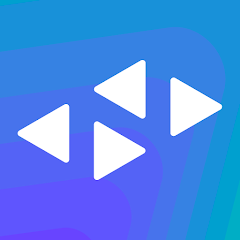 Nielson Panel App- ₹500 Amazon & Paytm Vouchers Monthly[Offer Closes Soon]
Nielson Panel App- Install Nielson app and Claim Points to Redeem Vouchers
₹100 Amazon Gift Card Every Month
---
Nielson Panel App, Nielson Panel App Download- Hi Cashers, I am back with another loot offer to help you earn ₹100 Amazon Gift Card every month without doing anything. You simply have to install the app and claim points every day.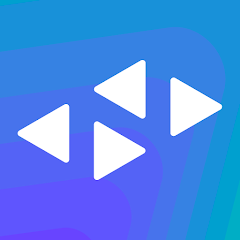 Nielson Panel app only accepts a limited number of users so you should register as soon as you can. Follow the steps below to earn free rewards from this app.
What is Nielson Panel App?
Nielsen is a well-known global measurement and data analytics company that specializes in consumer behavior and media market research. They collect data on various aspects of consumer habits, including television viewership, online behavior, and purchasing patterns. Nielsen often recruits panelists to participate in their research studies by installing software or apps on their devices to track and gather data.
How to Get Free Amazon, Flipkark Gift Cards Every Month From Nielson App
1. Click on the link below to open the Nielson website where you will have to sign up.
2. Tick the checkbox and click Accept button. You can read the Terms of Use to learn what kind of data the Nielson app will collect.
3. After that you will see another page that you need to accept.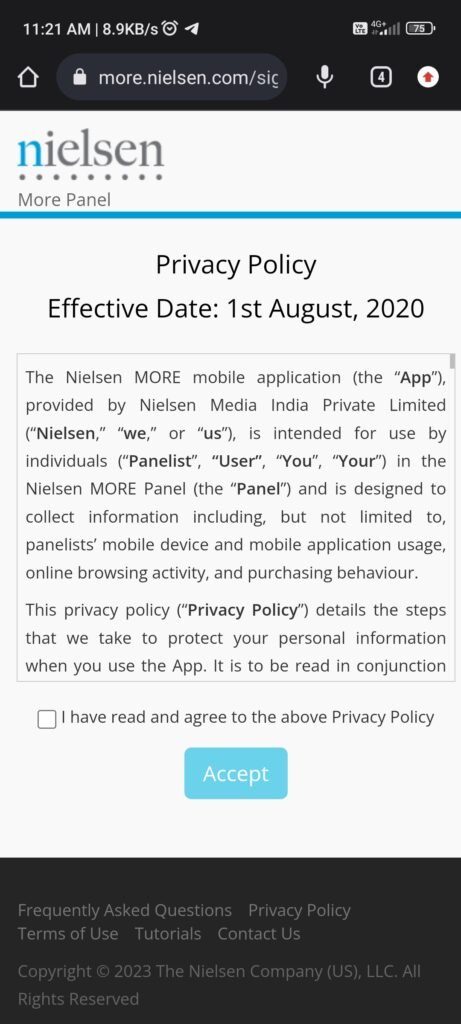 4. After you have accepted all the terms and policies you will see a form as shown in the image below. In this form enter your name, mobile number, pincode, date of birth, etc. Then click on Send Verification Code.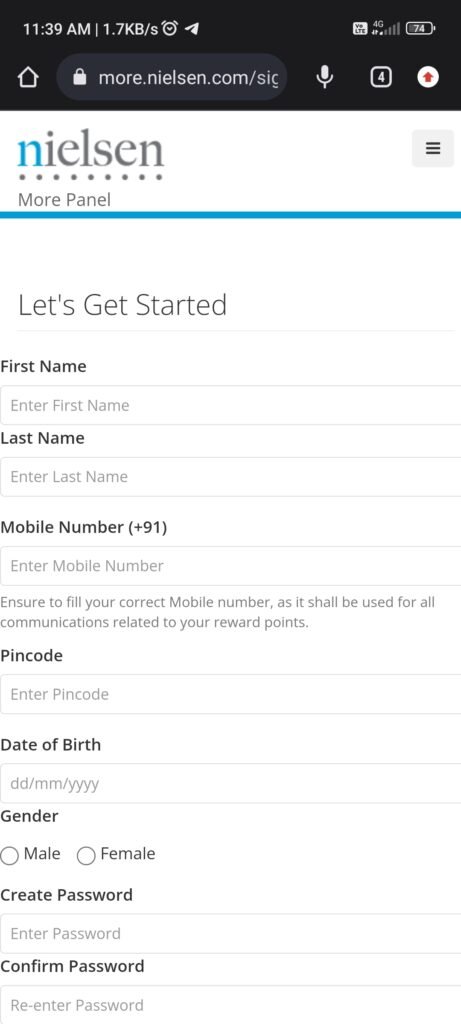 5. You will get an OTP on your mobile number, enter the code in the appropriate field and submit to verify your mobile number.
Make sure that you select your state from these
| Region | States |
| --- | --- |
| South India : | Karnataka, Kerala, Tamil Nadu, Andhra Pradesh and Telangana |
| North India: | Delhi,UP,Uttarakand,Chandigarh,Punjab, Haryana, HP, Jammu,Rajasthan,Madhya Pradesh,Gujarat,Maharashtra, Goa,Dadra & Nagar Haveli, Daman And Diu,Bihar,Jharkhand,Odisha Assam |
| North East : | Sikkim, Tripura, AP, Manipur, Meghalaya, Mizoram, Nagaland, Chhattisgarh, West Bengal |
6. After mobile verification, you will be asked to complete a simple survey. Just answer all the questions to complete it and move on to the next step.
7. Now you will get the Download link for the Nielson Panel app. Click on the button to begin the apk download.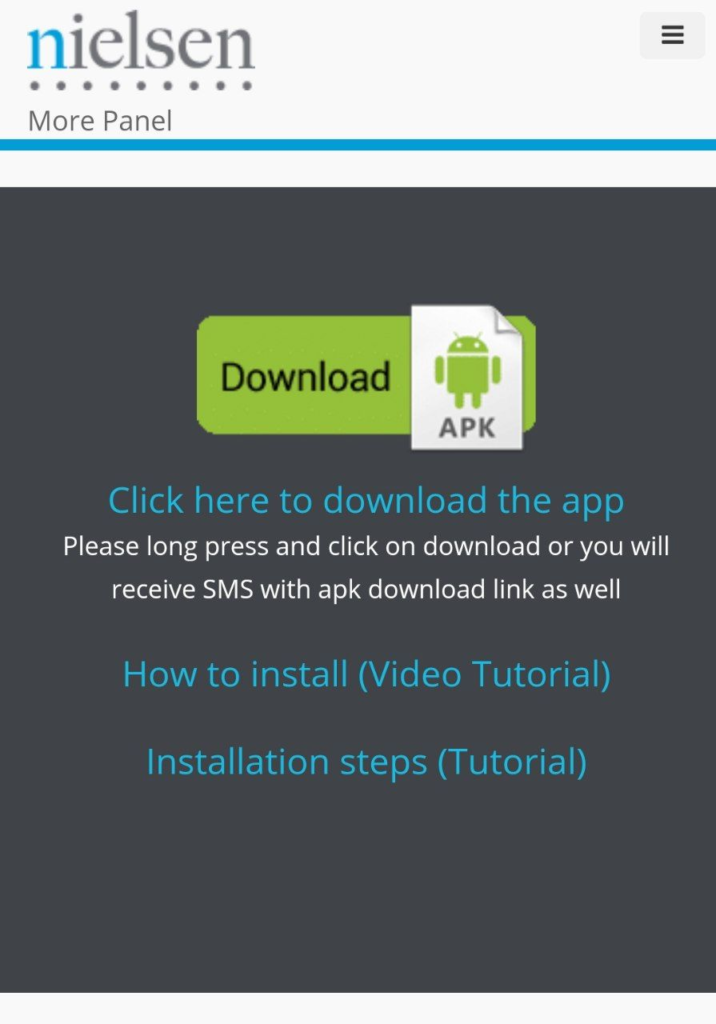 8. Open the Nielsen More App and grant all necessary permissions. Login using the mobile number and password you generated earlier.
9. Enable the Accessibility Option by accessing your device's Settings.
10. Make sure your status in the app is active and ensure that the App Usage Access is turned on.
11. Tap on your earned points within the app and select the option to redeem them for rewards.
12. Enter a valid email address when prompted and proceed by clicking on "Send Verification Code".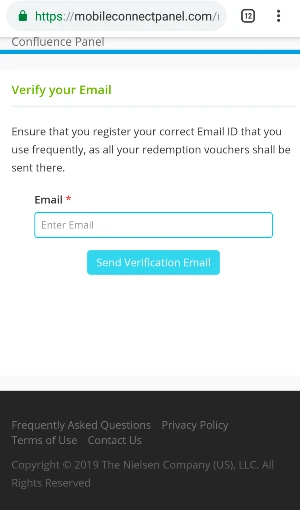 13. Verify the provided email address.
14. Choose your desired gift voucher from the available options.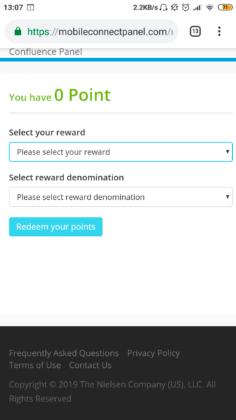 15. Select the denomination or value of the voucher and save your selection.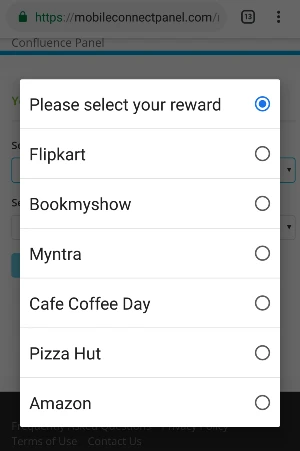 16. Congratulations! Your setup is now complete after selecting the voucher amount. You're all done!