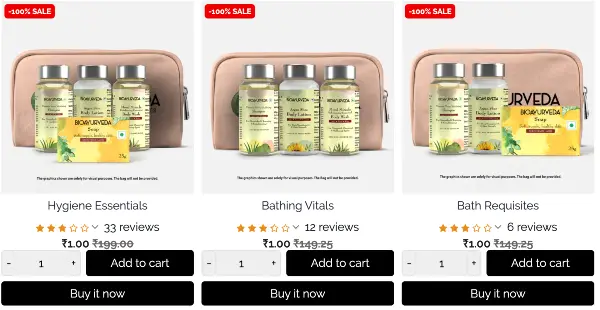 BioAyurveda FREE Samples: Get Soap, Shampoo, Lotion at Just ₹1
BioAyurveda offers a range of Ayurvedic products including herbal supplements, skincare, haircare, and personal care items. The brand emphasizes the use of natural ingredients and traditional Ayurvedic formulations to support various aspects of health. Their products are formulated to address specific health concerns, such as digestion, immunity, stress, and skin problems, among others.
Today we are back with another free sample loot, recently we shared Adani Free Sample Loot and Baby Chakra Free Sample.
How to Get Free Sample From BioAyurveda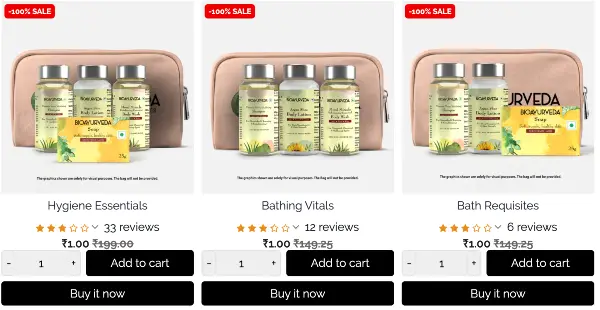 Access the BioAyurveda ₹1 Product page by clicking on this link.
Place the product in your cart.
Sign up or log in to BioAyurveda in order to proceed with placing and tracking your orders.
Navigate to your cart and proceed to the payment page.
Provide the accurate address and contact details.
Complete the payment process, which includes ₹1 for the product along with any applicable shipping charges.
Congratulations! You will receive the product from BioAyurveda for only ₹1.
What is BioAyurveda?
BioAyurveda is a wellness brand that combines the principles of Ayurveda, a traditional system of medicine from India, with modern science. Ayurveda is a holistic approach to health and well-being that focuses on balancing the mind, body, and spirit to promote overall wellness.