Jio Free Data Offers 2023(up to 20GB/Daily)- Updated June 2023
In today's fast-paced digital world, staying connected has become an essential part of our lives. With the advent of smartphones and the increasing reliance on mobile data, finding ways to get free data has become a sought-after pursuit for many users. Jio, the renowned Indian telecom operator, has been at the forefront of providing affordable and reliable connectivity to millions of users across the country.
And now, Jio users can enjoy the benefits of free data through the MyJio app, an all-in-one digital platform that offers a range of services and exclusive perks. In this article, we will delve into the world of Jio free data and explore how users can unlock additional data packs by leveraging the MyJio app. Whether you are a new Jio subscriber or a loyal user, get ready to discover the exciting opportunities that await you through the MyJio app today!
How to Get Free Data for Jio in MyJio App?
Jio offers different codes through the MyJio app that users can apply to their accounts to receive additional data benefits. These codes can range from 1GB to 20GB, providing users with a substantial amount of extra data for their browsing and streaming needs. We will explore the process of redeeming these codes in the following sections, providing step-by-step instructions on how to maximize your free data benefits.
1. Jio Cadbury Play Pad Offer
Introducing the latest official offer called the Cadbury Play Pad MyJio Offer, which presents an exciting opportunity to win 1GB of free Jio data. By following a simple set of steps, you can participate and stand a chance to avail this fantastic offer.
To begin, you are required to claim the Cadbury Play Pad Activation Code from the MyJio App. Once you have obtained the code, you will need to apply it on the PlayPad App and engage in gameplay. As a result, you will receive the promised free Jio data directly in your MyJio Wallet within a specific timeframe.
1. Start by opening the MyJio App on your smartphone.
2. Navigate to the JioEngage section within the MyJio App.
3. Look for the banner featuring the Cadbury PlayPad App.
4. On the next page scratch the card to reveal your PlayPad activation code.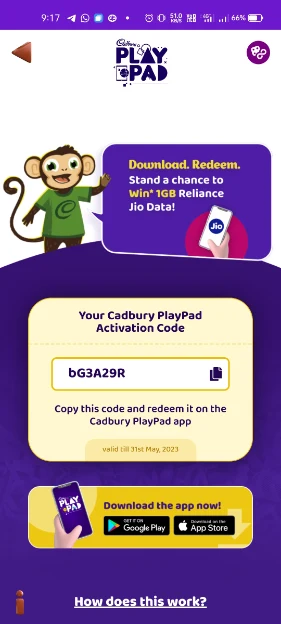 5. Copy the Cadbury PlayPad Activation Code. Then, proceed to download the Cadbury Play Pad App.
6. Launch the Cadbury Play Pad App and paste your activation code in the Referral Code Box. Apply the code and login using your Jio mobile number.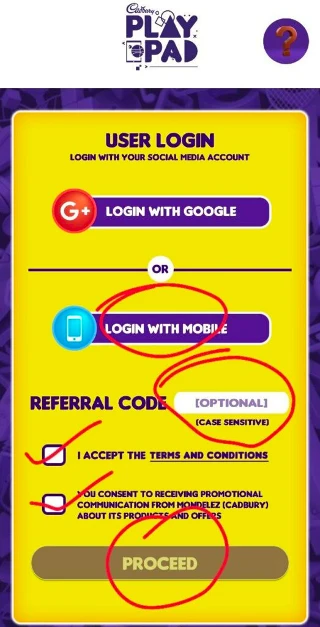 7. Enter your mobile number, name, and verify it with an OTP. Continue to the app's dashboard.
8. A congratulatory banner will appear, acknowledging the successful application of the Jio Cadbury Play Pad Activation Code.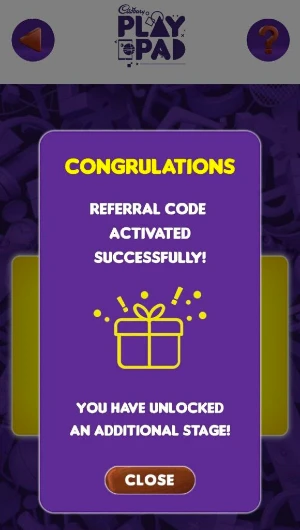 9. On the dashboard, play any game 2 to 3 times, and then close the app.
10. Return to the MyJio app and check the available coupons. Eligible users will receive 1GB of free Jio data.
2. Up to 20 GB Free Jio Data with JioEngage Jackpot Machine
In the MyJio app use the Jackpot Machine and win exciting prizes including up to 20GB free data every day. Just open the MyJio app and go to the Jackpot Machine from the JioEngage section to play and win the data.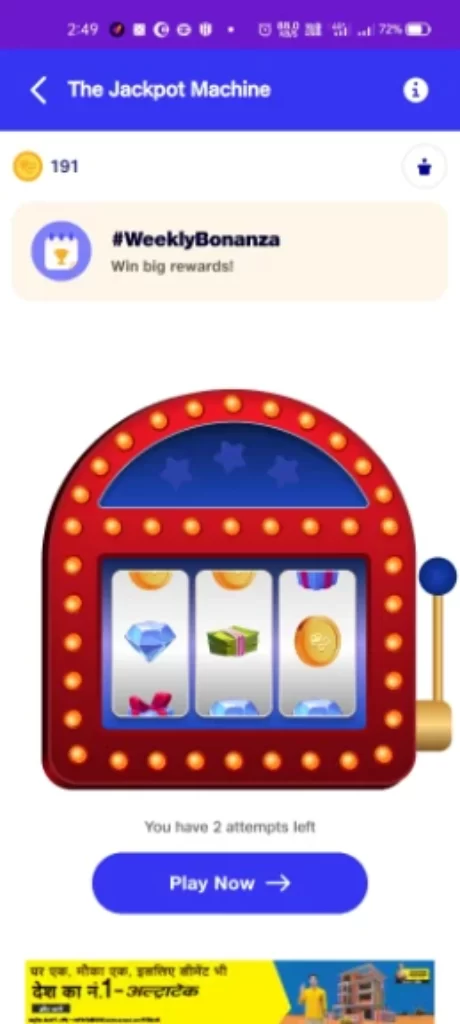 Up to 10 GB data
2 chances every day.
Chance to win 20GB free Jio sim data every day.
3. Jio Scratch and Win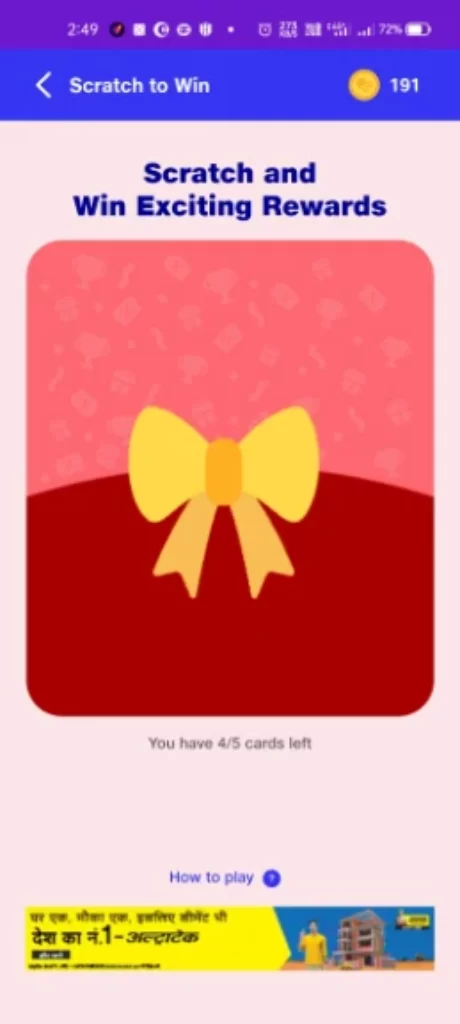 Jio Scratch and Win gives you 5 chances to scratch the card every day. You will be able to scratch 3 cards for the remaining two you will have to watch and ad. By scratching the cards you can win vouchers, coupons and free jio data.
4. Other Games on MyJio App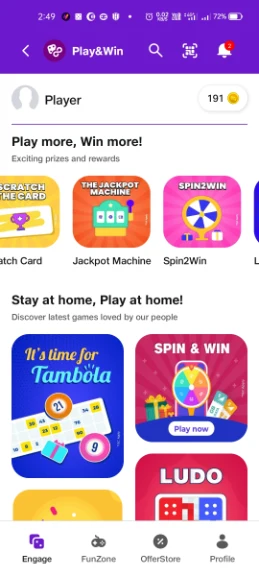 MyJio app has many games and contests that you can participate in to win free mobile data of up to 20 GB every day.
You can find the games in the Play&Win section of the MyJio app.
5. Free 3GB Data on Software Update
If you have a 5G device and the software update is pending then you are eligible for free 3GB data. Follow the steps below to check the eligibility.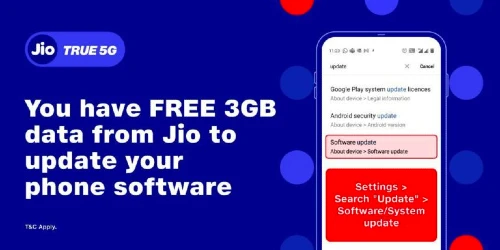 Eligibility :- If you have 5G device & Software update pending
Open MyJio App > or check notification
Go to My Plans
Check 3GB Free Jio Data Add-on there
Just activate it & enjoy !!