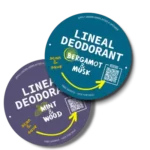 [Free Sample] Get Lineal Deodorant Sample For Free
Lineal Free Sample
Hello guys, we are bank with another free sample offer. With this offer you can get a deodorant sample from Lineal for free.
Lineal Deodorant is currently providing an exciting opportunity for customers to try out their latest product, the FREE TESTERS PRO. By paying a nominal delivery fee of ₹99, customers can now experience the remarkable advantages of this deodorant. The best part is that Lineal Deodorant will reimburse the ₹99 as a coupon for ₹99 off on your next order, making this offer even more amazing.
Also Read:
Lineal Deodorant Features:
Keeps Body Odor at Bay: Lineal Deodorant is formulated to combat body odor effectively, ensuring long-lasting freshness throughout the day. Its specially designed fragrance works to neutralize unpleasant odors, leaving you feeling confident and odor-free.
Alcohol-Free and Aluminum-Free: Lineal Deodorant is crafted without alcohol and aluminum, making it a safe and gentle option for all skin types. The absence of these ingredients reduces the risk of skin irritation and allergies, making it suitable for even the most sensitive skin.
Absorbs Wetness Without Clogging Pores: An outstanding feature of Lineal Deodorant is its ability to absorb wetness without clogging the pores. This unique formulation helps control perspiration while allowing the skin to breathe freely, preventing discomfort and skin irritation.
How to Get Lineal Deodorant For Free
Go to the survey page for Lineal Deodorant.
Locate the survey that provides a free sample offer.
Complete the survey by providing accurate and sincere responses to help Lineal Deodorant gain a better understanding of your preferences.
Enter the necessary information, such as your name, contact details, and shipping address. Once you have filled out the survey, submit it.
You will receive a link to the product. Add it to your cart and proceed to pay for the shipping cost. Additionally, you will be given an instant coupon worth ₹99 for your next purchase.
Wait for the arrival of your complimentary Lineal Deodorant sample.